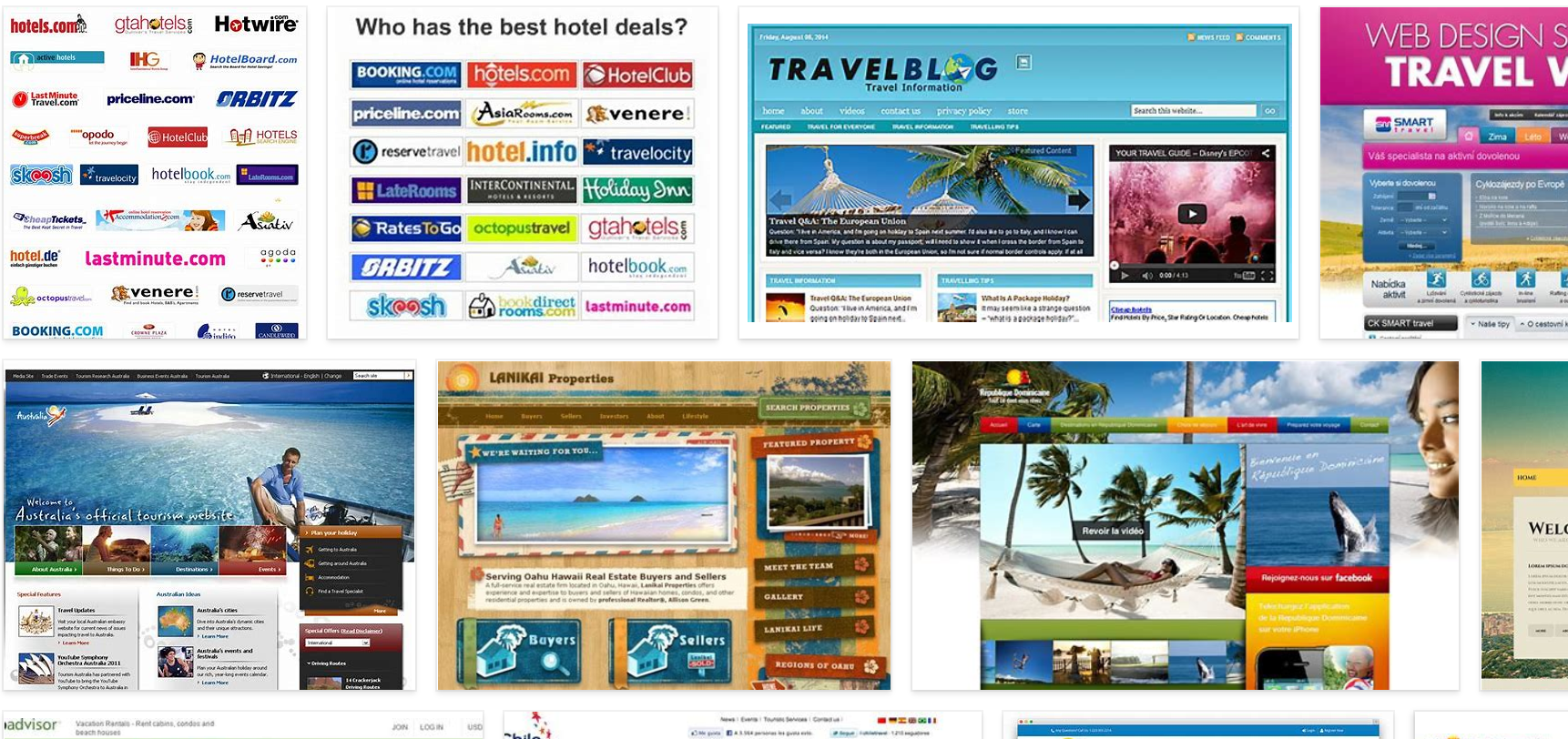 SEO for Travel Websites
If you own a travel website, and are looking for seo you've come to the right place.
With our services your online property will gain;
More Organic Traffic
More Bookings
More Sales
More Email Subscribers
More Registrations
In 2018 we completed an seo contract for a client who came to us with a very highly competitive generic keyword wish list.
During the initial consultation, this website started with absolutely zero organic traffic. The on page seo wasn't following any of the best practices. The titles, description, and keywords didn't correlate in conjunction with each other. The homepage didn't have enough content on it to be effective enough for search engines to rank it successfully.
They needed a complete overhaul of their search engine presence. We created a plan full of content strategy, goals, and a timeline. The goal was met within 10 months and they were on page 1 for many generic keyword terms. These keywords continue to be on the path of an upward trend. Take a look at the results below.


Here is a list of tasks we accomplished to perform well on travel seo for the travel website:
On Page SEO – We adjusted all of the on page seo aspects to reflect Google's best seo practices. Have to please Google's spiders! (Titles, Description, Keywords, H1, Keyword Density, Alt Tags, Image Titles, Page Speed, and interlinking.
Homepage – The homepage was re-finished, and loads of rich and engaging content was added to help with keyword density, and reading flow.
Unique Content – We created unique content for each state page that wasn't showing any action in the search engines. Each state page received a unique 1,000+ word article on attractions, state information, and park information. Each had the right amount of keyword density to not be flagged as spammy from Google's search engines.
Backlink Strategy – Without giving away too much, we were able to contact blog owners, universities, and big publications to create a constant flow of inbound backlinks. Some of the publications include; Forbes, Huffington Post, and Entrepreneur. The client's domain authority and page authority increased dramatically!
Social Media Management – We've completed tests to believe that consistent social media updates across all of the major platforms create positive seo gains for a website. We posted multiple times daily through our scheduling software. This website was able to get supplemental traffic from these social platforms, along with positive seo movement. The client was also able to save money from not having to hire a costly social media manager. According to Glassdoor a full time social media manager in the United States will cost a company an average of $55,199 for per year.
We never limit our services to the above, but these are our core level of service for full service search engine optimization management. We believe from experience and the study of Google's algorithm that these are the best steps to take to take for successful SEO for your travel website.
If you'd like to contact us to setup a consultation, please send us a message here.
If you aren't ready for that type of commitment yet, that's okay! We would love to offer you a free seo audit score check.